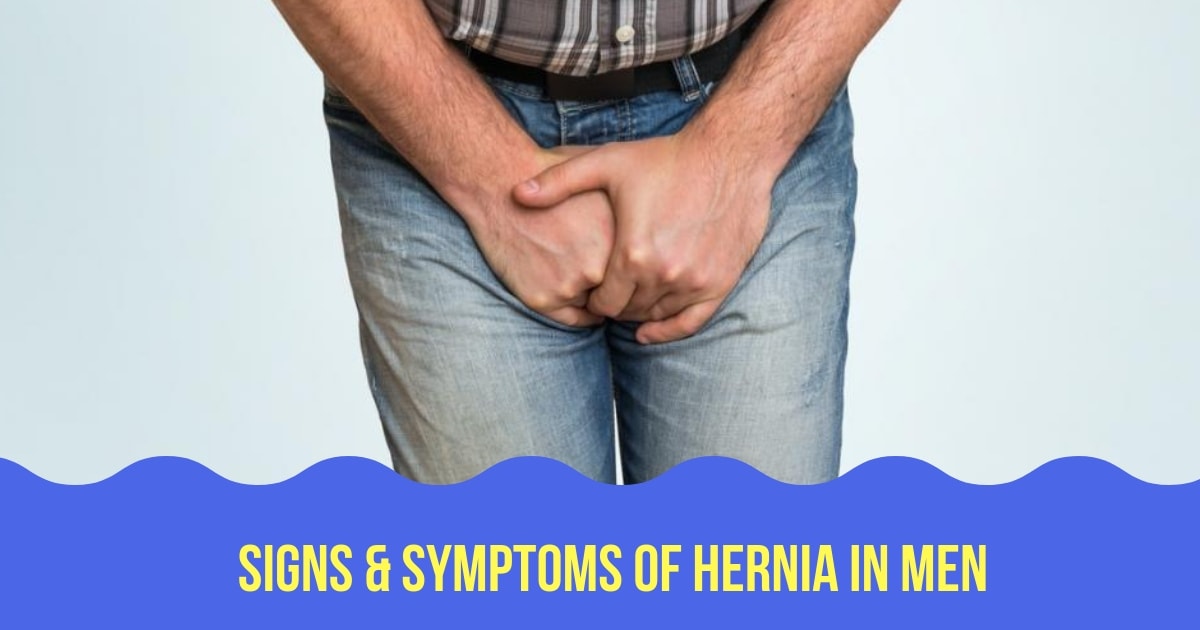 Details on the Signs and Symptoms of Hernia in Males
Though there are many types of hernia, Inguinal Hernia is the most common type of all. Men are more affected by Inguinal Hernia than women. The data on Inguinal Hernia is skewed absolutely towards men. One estimate says that over 90% Inguinal Hernia cases reported are on men. So it is imperative that we are aware of the signs and symptoms of Hernia in males with particular reference to Inguinal Hernia here.
Visible Signs of Inguinal Hernia in Men
A visible bulge on any one side of the pubic bone. Pubic bone is the frontal bone present in the pelvic region. In other words the bone structure that is close to the male or female private part is the pubic bone.
The bulge is pronounced when the patient is standing upright.
Rarely there might be bulges on both the sides of the pubic bones.
Sometimes the scrotum or the balls would display a swelling. This swelling is due to the fact that the protruding intestine has descended into the scrotal region.
If the patient lies down flat, the bulge might either disappear because the hernia slided inside or it can be pushed gently inside manually. This process of gently pushing the hernia inside is referred to as "reducing the hernia". The patient should reduce the hernia by themselves lying flat and should never seek help unless the hernia surgeon is examining.
Inguinal Hernia Symptoms in Men
The patient can feel a burning sensation or pain near the bulge. The pain sometimes can be felt in the entire groin area.
Pain manifests sometimes in the scrotum region when the intestine is protruding into the scrotum.
A general feeling of weakness in the groin area.
The pain and the discomfort increases as the patient bends over or lifts any weight.
If the patient has Constipation the pain might be more as they strain to pass motion.
Signs and Symptoms of a Complicated or Incarcerated Hernia
The intensity of pain might increase in the groin area and can be unbearable calling for immediate attention.
The hernia bulge in the groin may be pink or red in color.
Fever, nausea or vomiting
Difficulty in passing motion
Dr Maran on Signs and Symptoms of Inguinal Hernia in Men
Dr Maran the top hernia surgeon in Chennai firmly says that if men show signs and symptoms of inguinal hernia, they need to get examined by a hernia surgeon immediately. He says that though a Hernia surgery can be postponed in not so serious cases, the hernia only worsens over time. He emphasizes the need to take precautions if hernia is present and if you are not going to go in for surgery immediately. Dr Maran however says that complicated hernia conditions like strangulation or incarcerated hernia are medical emergencies. Hence Inguinal Hernia repair surgery is done immediately for such medical emergencies.