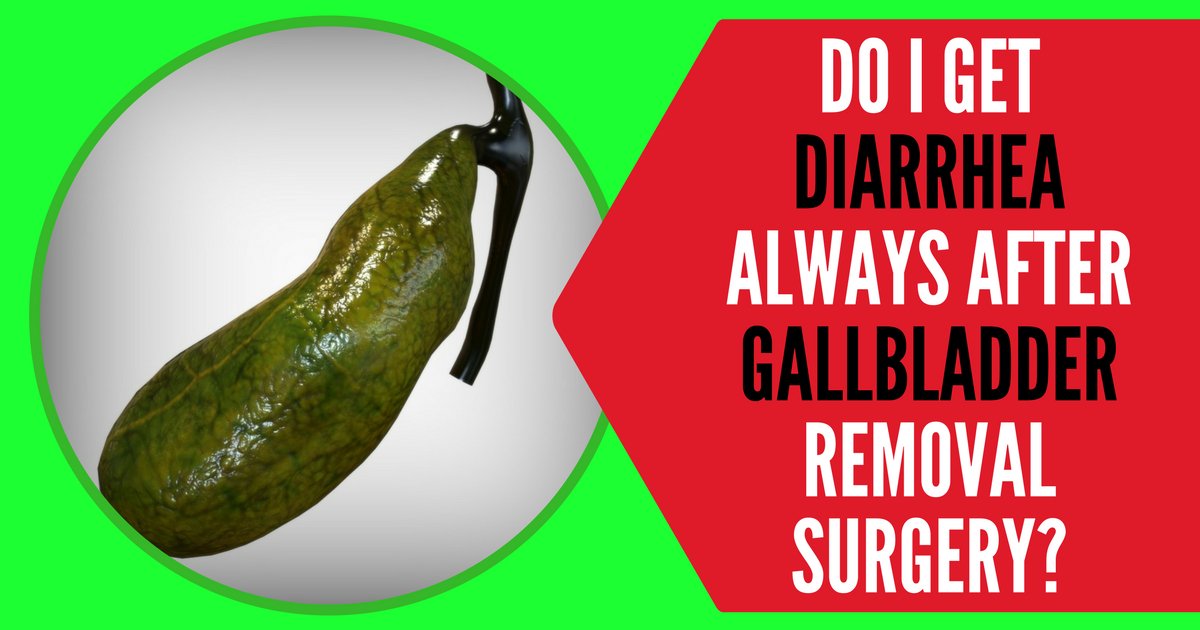 Digestive Problems after Gallbladder Removal Surgery
After gallbladder removal surgery, a procedure called Cholecystectomy, there are changes to your digestive system and your body will gradually adjust to it. Some people may not see any changes to their digestive pattern and will carry on as usual. This pattern what we are now talking is after the post-operative diet plan (usually a week) the surgeon has handed to them. Some may report digestive problems even after their post-operative diet plan. Here are few digestive problems one may encounter after having their gallbladder removal surgery done.
Postcholecystectomy Diarrhea
After the gallbladder is removed, most people experience diarrhea in the immediate aftermath of the surgery. This is quite normal as your body is adjusting to it. However few people might experience continuation of this condition. If the diarrhea continues even months after your gallbladder surgery, it is termed postcholecystectomy diarrhea. This is a common digestive problem that is reported after Cholecystectomy. The reason for this is the continuous flow of bile into the intestine and there is no storage of bile.
Solution to Postcholecystectomy Diarrhea
The continuous flow of bile needs to be dealt with to arrest the constant diarrhea. Medication with "Bile Acid Binding Agents" are prescribed to resolve this condition. Most patients report subsiding of diarrhea after this medication. The key is to let your surgeon know the condition and get treated for it.
Irritable Bowel Syndrome after Gallbladder removal surgery
People who already have IBS also can undergo gallbladder removal surgery. Sometimes for such patients, bowel movements become sloppy and uncontrollable after their surgery. They can have alternating bouts of constipation or diarrhea. White mucous with stool is another symptom that IBS is present. There is a slight possibility that people with a history of IBS even before their gallbladder removal surgery can get IBS once again.
Solution to IBS after Cholecystectomy
Medications with "Bile Acid Binding Agents" can resolve the IBS symptoms and can give relief. However your surgeon needs to examine you and confirm the presence of IBS once again. Only after this the surgeon would prescribe you the proper medication.
Sphincter of Oddi Dysfunction (SOD)
Sphincter of oddi is a valve found in the second part of the duodenum. This is a common valve through which the bile and the pancreatic juice enters the digestive system. If this valve does not functions properly it might close and may not let out the digestive juices into the small intestine. This condition is referred as SOD. A fraction of people who have undergone gallbladder removal surgery might get SOD.
Symptoms of Sphincter of Oddi (SOD)
Pain in the upper right or central part of the abdomen
The pain may be moderate or severe and can last for 30 minutes
The pain mostly occurs after eating
Some people with SOD also get nausea and vomiting
Solution to Sphincter of Oddi (SOD)
SOD can also be treated with medication. Alternately if the medications do not work, they can be definitely treated with a minor procedure called Endoscopic Retrograde Cholangiopancreatography (ERCP). As the name suggest, it is only an endoscopic procedure and may not require any hospitalization.
Dr. M Maran's opinion on digestive problems after Cholecystectomy
Dr. M Maran has done many gallbladder removal surgeries and from his experience he concludes that most digestive problems that occurs after the surgery, are treatable using medications. He recommends that after the post-operative diet is over, the patient needs to try one new food at a time in small portions and find out how their digestive system is accepting. Chronic digestion problems are rare and if they occur they can be managed well if the patients exercises restraint when it comes to high-fat food. He further tells with conviction that removal of gallbladder for the presence of gallstone is much better an option when compared to the digestive problems which can occur.