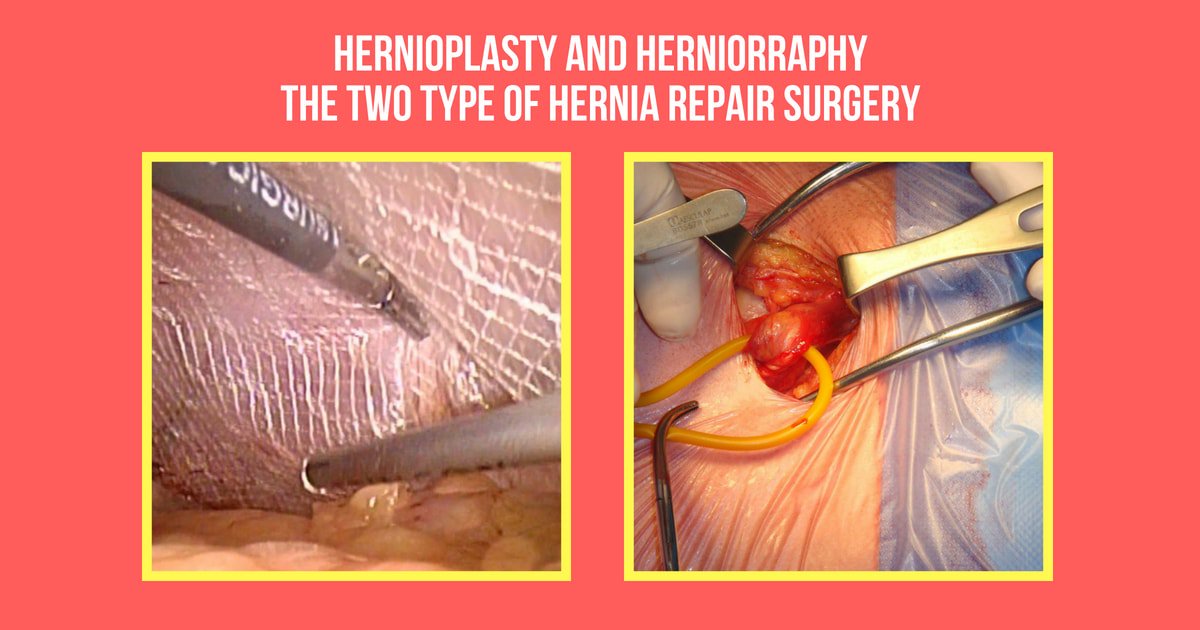 The Two Different Types of Hernia Repair Surgery
Hernia repair surgery is the rectification of the defect in the hernia muscle. The weak or torn hernia muscle which has pushed the internal abdominal part outside is repaired in any hernia repair surgery. There are two approaches to repairing the hernia. One is called Herniorrhaphy and the other one is called the Hernioplasty.
Herniorrhaphy Surgery
This is a relatively older method. An incision is made in the groin area and after that the internal abdominal parts that have breached the hernia wall are placed in the proper place. Then the surgeon proceeds to repair the hernia tear by stitching the torn parts together. Since the stitch creates a tension, this repair type is also called Tension Repair. This surgery is done by conventional open method.
Generally surgeons do not prefer this method any longer due to the following reasons
More pain and discomfort to the patients
Longer recovery period reported
The recurrence of hernia is higher in this method.
Hernioplasty Surgery
Hernioplasty surgery is done both by open and the latest laparoscopic method. In this method too, first the surgeon places the internal abdominal part in its right position. After that the surgeon uses a synthetic mesh to cover the torn hernia muscle. This mesh is stitched to the tissues around near the torn region. The mesh effectively holds the internal abdominal parts intact. Since there is no tension created, this surgery is referred as Tension-free Repair.
Advantages of Hernioplasty over Herniorrhaphy
Less pain and discomfort
The recurrence of hernia is extremely low.
Less difficulty in suturing the mesh
Hernia Repair Surgery in Chennai at Springfield Wellness Centre
Dr Maran is an experienced hernia surgeon in Chennai who has performed more than 2000 inguinal hernia repair surgeries in India. He says that though most of the hernia surgeons, including him, prefer to use Hernioplasty surgery technique, at times, albeit rarely, few patients may need tension-repair technique because the hernia mesh would have failed them. There are instances where the hernia would be strangulated and would be infected as a result. When there is infection, hernia mesh is not used because the infection may cause the hernia mesh to fail.