General Information on Sleeve Gastrectomy
Sleeve Gastrectomy or Gastric Sleeve, is a process involving the removal of a portion of the stomach. Along the curvature, the stomach is cut. The excised stomach is removed.
Surgical Procedure in Gastric Sleeve or Sleeve Gastrectomy
The advancements in medical procedures have provided with a wonderful process called laparoscopic surgery techniques to the medical fraternity. Hence a laparoscopic surgery procedure is employed to cut the stomach along with its natural curvature position in a vertical fashion. After the cut the stomach is stitched along the cut or in other words it is stapled. The cut stomach part is permanently removed from the body.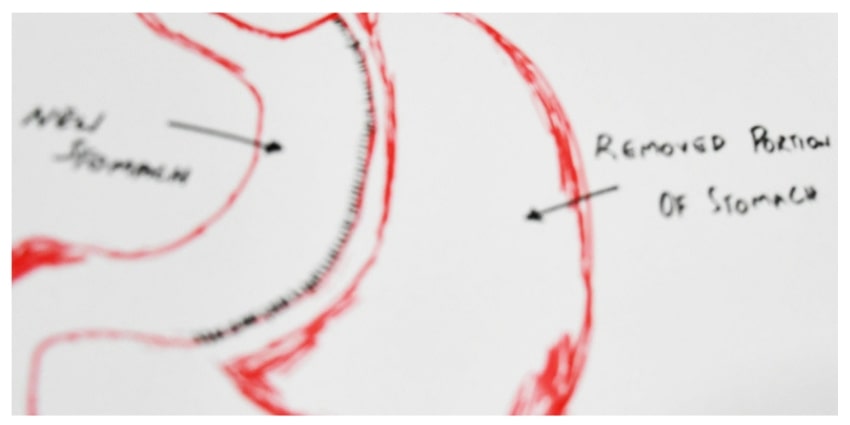 Can the natural stomach be restored at any given time?
No, not at all. Laparoscopic Sleeve Gastrectomy is a surgery that is irreversible. Therefore once that part of the stomach has been removed, it can neither be replaced nor attached later. The procedure permanently reduces the size of the stomach.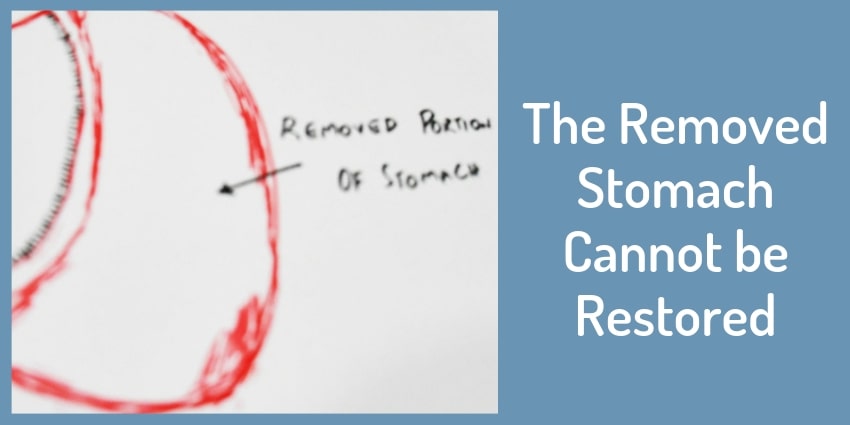 How is weight loss achieved in Gastric Sleeve or Sleeve Gastrectomy?
Here too like gastric banding, the weight loss is achieved by the restricted quantity of food. Since the size of the stomach has been permanently reduced, only a reduced quantity of food can be held by the stomach. The stomach part adjacent to the food pipe is removed along with the bigger curvature. The other factor is the top portion of the stomach adjacent to the food pipe gives an indication to the brain on satiety. Satiety is feeling full. Hence in this surgery, the consumption of food is restricted and satiety is achieved early. It is estimated that by getting a Gastric Sleeve or a Sleeve Gastrectomy an average of 55-60% of weight can be reduced in a span of five years.